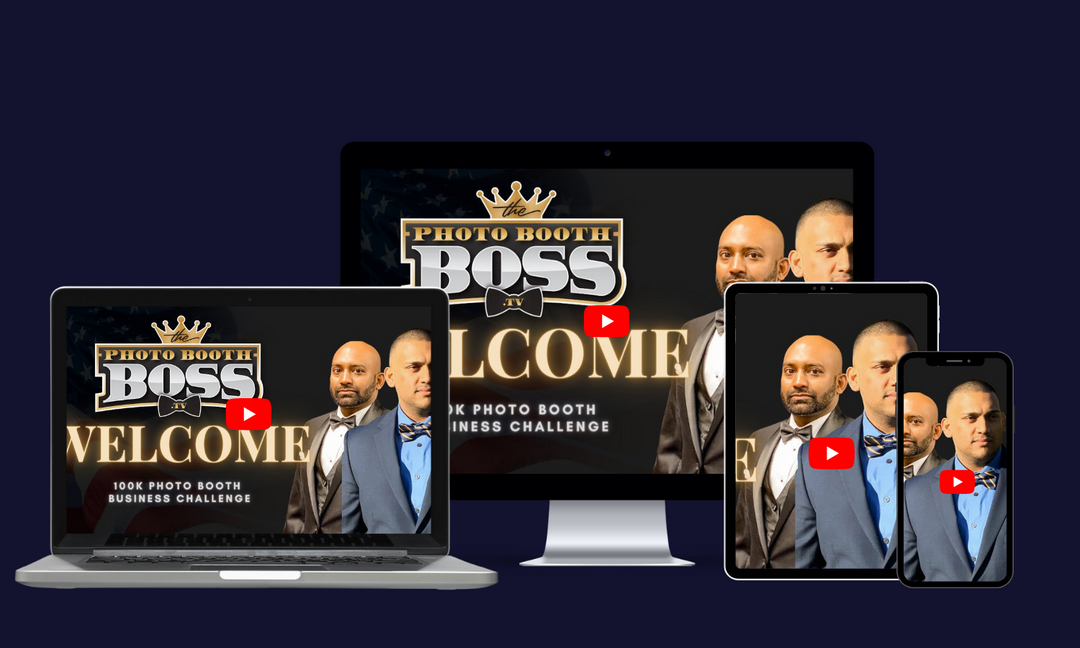 ZERO To $100,000 Live Photo Booth Course - The Photo Booth Boss
Regular price
$1,497.00
Sale price
$497.00
/
Hey Hustlers!
Welcome to the $100,000 Photo Booth Business Challenge/Course.
This is not your average, run-of-the-mill entrepreneurship course.
The $100K Photo Booth Business Challenge/Course will take you on an exclusive behind-the-scenes journey as I mentor Malik while he attempts to grow his Photo Booth Rental Business
With his eyes set on the horizon, Malik is convinced that there's no limit to what he can achieve.
He failed several entrepreneurial ventures and was stuck with a regular 9-5. But now, thanks to his commitment and an unbeatable work ethic acquired from those failures, you will watch him build himself up into a successful 6-figure Photo Booth Entrepreneur within just one year!
As you embark on this journey with Malik and I, you will get expert advice on:
The nitty-gritty details of setting up your Photo Booth Rental business properly (Accounting Systems, Company Setup, Bookkeeping, Legalities, Taxes)

Building up the appropriate digital infrastructure and marketing collateral

The right ways to set up your booth during your events

Building the right content to engage your target audience and having the right digital marketing strategies

Influencing and utilizing your network to attract business

The Do's and Don'ts of Photo Booth Rental Business
Apart from that, you will also hear our personal stories of grit and courage during this journey to motivate you through your own!
We not only reveal our secrets to a 6-figure Photo Booth Rental Business, but we also give you an inside view of Malik's day-to-day business operations that led him to success.
"Experience is a master teacher, even when it's not our own." ― Gina Greenlee.
So, are you ready to learn from Malik's experience and get a headstart on your own Photo Booth Rental Business?
Sign up today!